What is Freedom of Speech?
Freedom of expression is a concept that encourages the freedom of a person or a group, without fear of punishment, repression, or legal penalty, to express their thoughts and ideas. The word "freedom of speech" is often used synonymously, but encompasses any act, regardless of the means used, of searching, obtaining, and imparting knowledge or ideas. 
Simply we can put it in Nepali as "बोल्न र आफ्नो विचार राख्नु पाउने हक र अधिकार "
Censorship in Nepal
In Nepal, censorship entails restriction of the freedom of political thought, religion, and obscenity. The basic rights of people, including freedom of speech, are protected by the Constitution of Nepal. Equality of view and thought, regardless of the source, is part of the right to freedom of expression. As the Constitution was created to progress as a state of government, contradictions in the reform of the Constitution establish various interpretations of banning censorship. The Constitution of 2004, 2009, and 2015 is known for the limitations of freedom that are vague and vulnerable to misinterpretation relative to the Constitution announced in 1990.
Overview
In recent news, VTEN  aka Samir Ghising was issued an arrest notice by Nepal Police 
After this news social media was divided on it was right to arrest VTEN and others were against it. The Nepal Police has issued the warrant due to the offensive language and scene used in the video named "PAARAA". 
Amnesty International said on Jan 31, 2020, that Nepal is increasingly resorting to regressive ways to restrict freedom. The rights group has found out in its annual human rights report that the government made illegal arrests of journalists for online criticism of the government and individuals. It also opposed the KP Sharma Oli administration's efforts to enforce numerous laws aimed at curtailing the right to freedom of speech.
We have seen the nation gradually resort to authoritarian methods to curtail freedoms over the past year. Journalists were jailed merely for doing their work, musicians were incarcerated solely for the substance of their music, and greater pressure was placed on civil society, " said Biraj Patnaik, Amnesty International's South Asia Chief.
As we have seen time and again people are being arrested due to their views and expression with the help of various media. We have seen people being arrested over memes, cartoons, and trolls by our Nepal Police. So is producing explicit content or using vulgar words really crosses the line of freedom of expression?
Here are a few highlighted cases of Nepal Where artists were arrested because of their contents and use of media to put their ideas and views.
Case #1: Pranesh Gautam arrested for Movie Review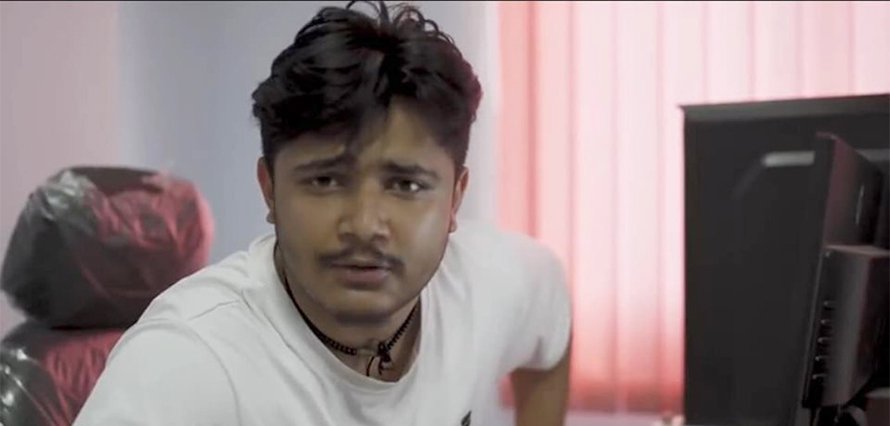 On June 7, 2019, Police detained comedian Pranesh Gautam for a sarcastic video review of the Bir Bikram 2 film. Gautam was taken into custody under the infamous Electronic Transaction Act, operating on a complaint by the filmmaker Milan Chamling 'Chams' Rai. Chams had alleged that he was defamed by the review, but the Electronic Transactions Act was enforced instead of suing Gautam for defamation, as the review was posted to YouTube. For the past five days, Gautam, a young comedian, and architect have been languishing in prison.
The story was picked up on social media and the resulting uproar contributed to a variety of media news stories. The idea that Gautam was imprisoned for upholding his fundamental right to free speech is what disturbs most individuals. Maybe his review was crass, but it was an objective analysis. He did not promote violence, use hate words, or use personal threats, many of which are not protected by freedom of expression.
Case #2: Singer Durgesh Thapa arrested for the Song "Chiso Beer"
On October 22, 2019, Singer Durgesh Thapa was arrested by police. Thapa, who was pulled into controversies because of the words used in the song 'Happy Tihar, Chiso Beer' on Tuesday, was arrested by police. 
At that time the district administration office in Kathmandu, a complaint was lodged against him. SSP Sahakul Kumar Thapa, Division Chief, announced that he had been arrested immediately after contact with the Teku Metropolitan Crime Investigation Division.  The video was quickly deleted from YouTube after he was arrested.
Case #3: Rapper VTEN arrested the song "Hami Yestai ta Honi bro"
On October 24, 2019, On Thursday, the Metropolitan Crime Division detained rapper Samir Ghising, popularly identified as VTEN, on charges of spreading through his songs "values that go against social norms." 
Days, after police detained another musician, Durgesh Thapa, Ghising, was arrested for allegedly supporting certain "anti-social ideals" in his new album. 
After his album, 'Hami yestai ta ho ni bro' was released, Rapper Ghising became a cultural phenomenon. In the four months after its publication, this song has been watched over 19 million times on Youtube.
Many protested the detention of prominent artists and comedians by the police for engaging in moral profiling and detaining people without significant justification. 
And questioned the reality of freedom of speech and expression in the country under the rule of the Nepal Communist Party.
Case #4: Pashupati Sharma song was removed from Youtube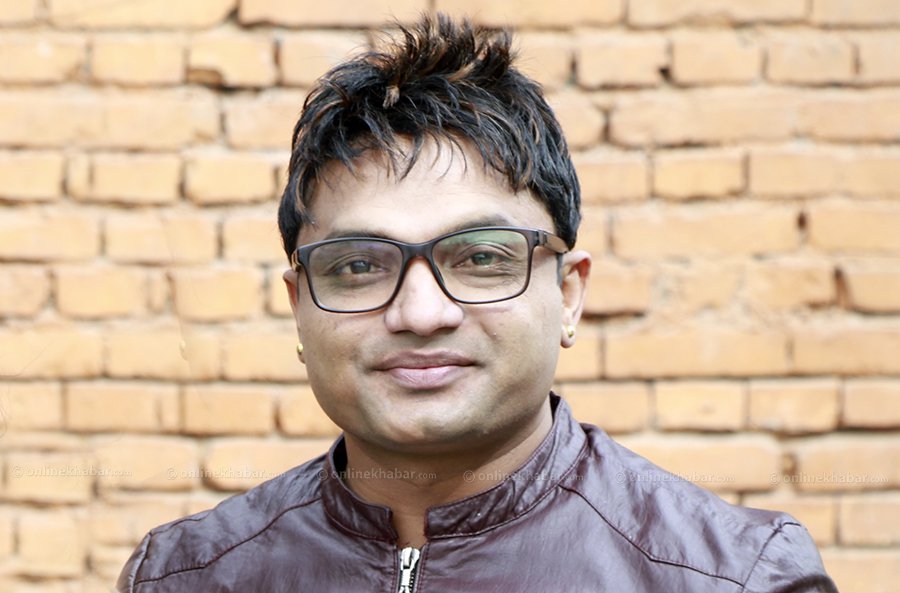 Singer Pashupati Sharma, for his album,' Lootna sakey loot,' which was a satirical take on the injustice prevailing in the public sector of Nepal, was attacked by the sister organization of the ruling party. Just 48 hours after its release, the album, which had received an overwhelmingly positive response from listeners on social media and other channels, was pulled from Youtube.
Freedom of Speech really "Free"??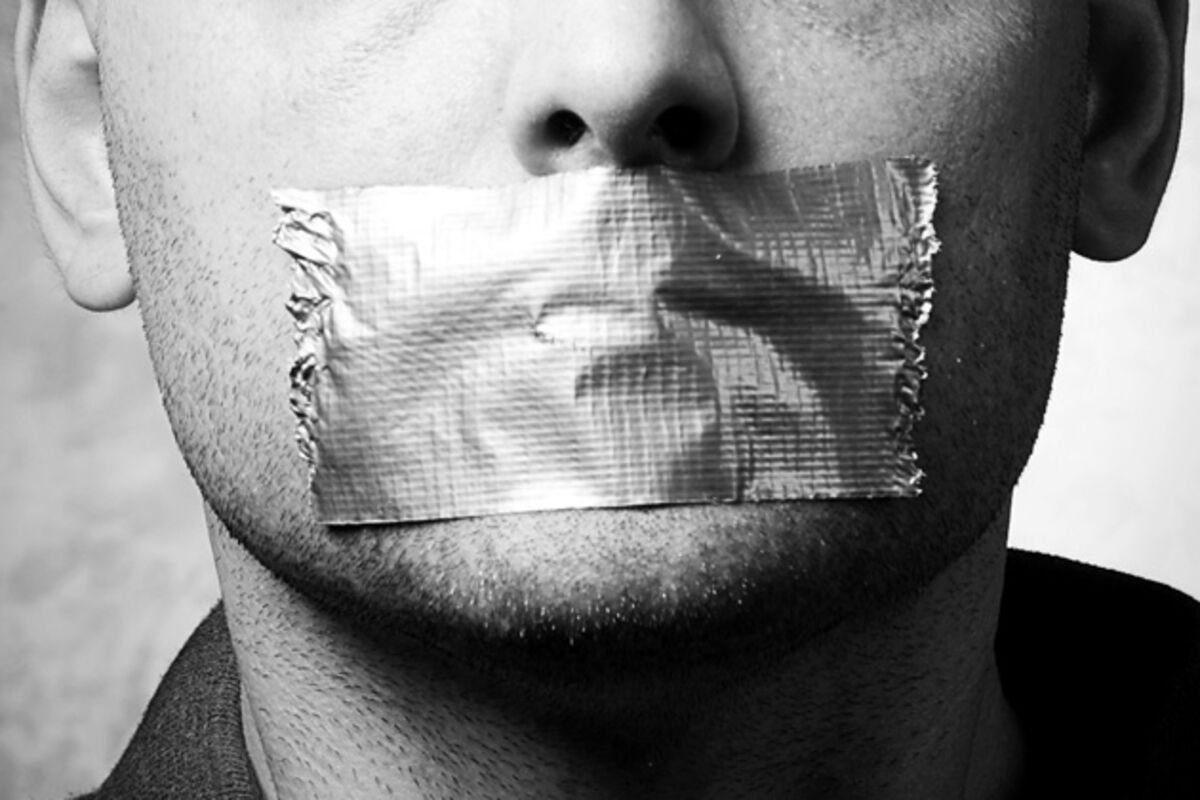 So in all the above cases, we can see some have used abusive language, some used explicit content, some hurt cultural sentiments, some spoke against the corruption blatantly, but the question is why are our ruling party and police easily offended by them. The constitutional rights have provided all the citizens the right to express their views and ideas freely under the Electronic Act 2063, Section 47 but in practice, people who practice are being detained and put in custody and prison, so now the real question is freedom of speech really free in our country Nepal or we are heading towards censorship like China? 
A public appeal from #nepalneedsyou campaign
Nepal is going through a lot of conflicting times for ages. We need a lot of motivators in the market to guide the younger generation. We are practicing democracy more than ever with the digital economy shaping the globe. And, every person in the world wants to be heard, valued, and appreciated for their creativity. It's a choice of a person to make a song and another person's choice to not listen to it; if you don't want to. Let's raise our voices equally on how we can better lead this upcoming generation. #nepalneedsyou